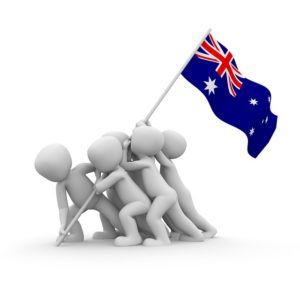 Australia Immigration Professionals is dedicated to serving skilled foreign nationals with a dream to move to Australia to work and live. We have a team of experts that can help you learn your options, as well as guiding you through the entire immigration process.
With our experience and dedication to our clients, we are honored to carry the stress of this complicated process.
One way that we can help is through our collaboration with Michael Kadoury, an Australian Legal Practitioner. He has the permission of the Migration Agents Registration Authority (MARA) to provide services regarding immigration to Australia.
He has degrees from the University of New South Wales in Law, Political Science, and Japanese Studies. The expertise of Mr. Kadoury will make the immigration process to Australia even easier because of his knowledge and experience.
Services Provided by AIP Visa
We have learned that the Australian immigration process is easier if broken down into steps. Australia Immigration Professionals will help you through these stages, making it easier for you by allowing you to pay as you go, using our secure payment options. We offer these services:
Assessment – Our immigration lawyer that we work with, who is approved by MARA, will determine your eligibility to apply for the General Skilled Migration (GSM) program. This program was designed for foreign workers with particular skills, making a way for them and their families to work and live in Australia as long-term, permanent residents. AIP Visa Experts will work with you to help determine your eligibility.
Professional Guidance – If it is determined that you will likely meet the requirements for a visa in Australia, Immiproaustralia will assist you as you prepare documents, and we will answer your questions about the entire process.
Don't Delay!
We would love to hear from you today to get started. Here at Australia Immigration Professionals, we look forward to serving you!